Twilio + Whatsapp to enhance the wedding experience

The Concept
I saw an interesting product on TikTok one day, the red phone for Weddings. It was a physical phone allowing you to leave a message to the groom and bride. Cool way of hearing the voices of your loved ones and another way of gathering cool memories of a great day.

I wanted to take it a notch further and expand the concept to more events and adding more layers of technology to it. I thought everyone has a camera in their pocket so why not leverage that and create something more fun!

Metaguestbook is a way to connect with guests digitally during real events. For example, the system would share the table map with the users, or the food menu and allow guets to send and receive pictures. Great way to gather more photos and create more timeless memories for special events.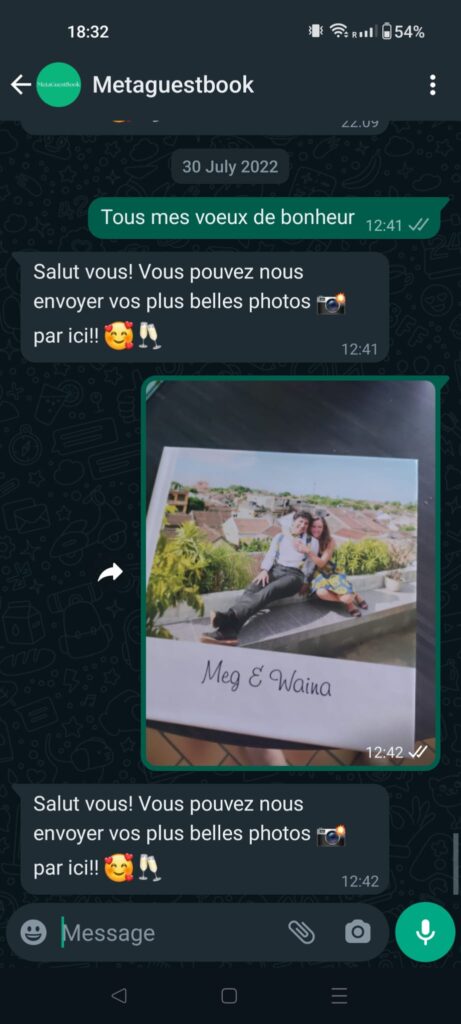 The Product
The product was susprisingly easy to build. I bough a couple of Twilio phone numbers, enabled whatsapp business and created a workflow with Twilio studio, their no-code builder. Twilio also allows to create QR codes to start the workflow and allows users to connect super fast and simply to your digital experience. I found someone on Etsy to print a cute little woordboards that would have the QR code on display for people to connect.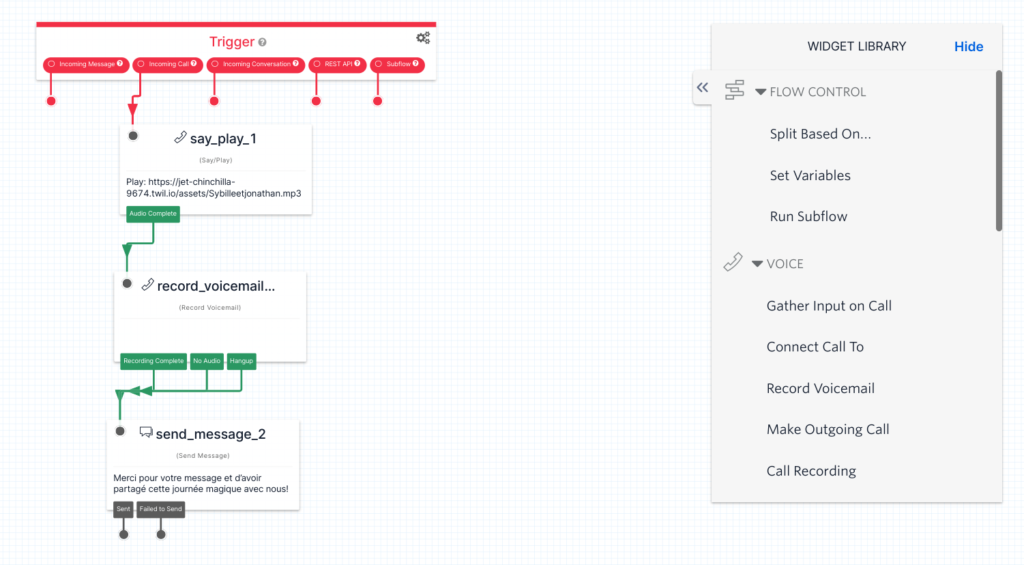 Prototyping
Some friends got married back in the summer of 2022 and I was allowed to try MetaGuestBook during their wedding. I asked them to record a small voicemail that people would hear when they call the phone number. Users could also upload pictures and videos to the whatsapp account.
With enough content, I'd be able to create a fun video with all the guest voice messages, pictures and videos.

During the first wedding the wedding planner lost the QR codes and guests could not use it.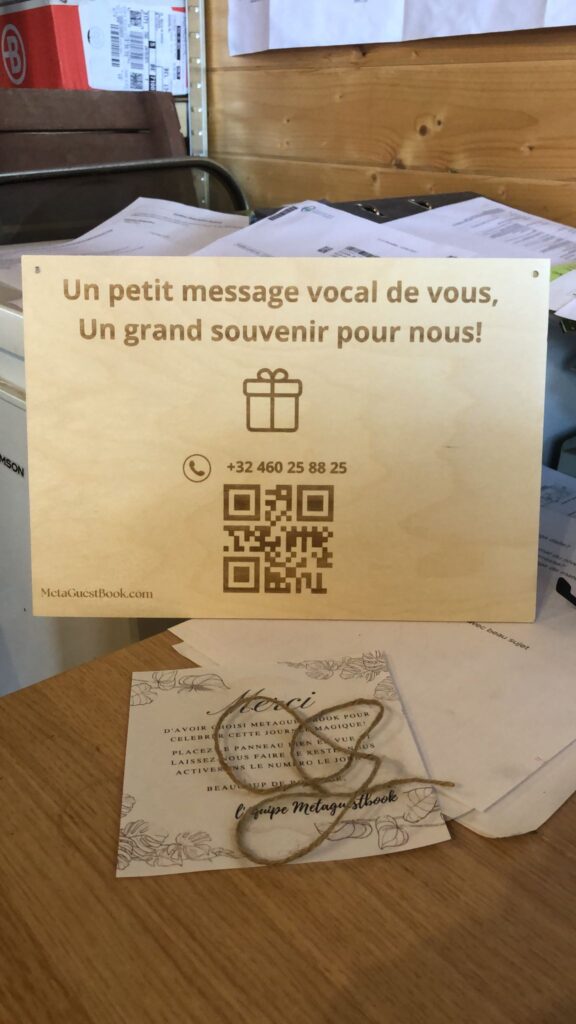 During the second wedding, the QR code was displayed and got a couple of messages and pictures, but it was overall not super successful. People didn't understand what they had to do or were not super interested.
Estimated Costs
The phone numbers were about $20 a month.
The messages received and sent are pretty much insignificant for the size of a wedding
The wood panel was about 20€ with shipping.
The idea was to retail this for weddings at 99€ with a comfortable 75€ margin.
Exploring options
I wanted to test the product with more weddings and events. I found some business developpers to contact wedding planners in the UK, France and Belgium. I used a slide deck to present the productdid make a slide deck.

I've got some replies and sales calls, but those didn't lead to sales. Wedding planners need to present your solution when they pitch weddings, and I didn't know how to make sure they'd pitch my product.
Results
I think weddings were probably not a great target market for multiple reasons:
1. It's not a repeat business. You get married once and never look back.
2. Most of these solutions are sold through word of mouth of wedding planners.
I didn't test further after the 2 weddings I covered in the summer of 2022. It seemed like too difficult to break in the industry.
Future of MetaGuestBook
I think there are more interesting types of events to explore and I believe there is a market for MetaGuestBook.
Corporate events: they are always not super fun but trying to be. I feel HR and marketing are always looking for content for their LinkedIn pages.

Music Festivals: they are full of people looking for side things to do. We can imagine creating voicemails with famous artists speaking to their fans. I think guests would consider side quests like taking a specific picture or finding specific people during the event.

Amusement Parks: It's THE playful location by definition. Currently, they don't engage their customers in digital experiences (except inviting them to post on socials). Metaguestbook would them to follow side quests, get discounts and explore the parks in new ways.
Insights
Making the product was really fun and surprisingly easy. I think weddings might have been more successful with more instructions but the go-to-market was way too complicated.

As usual, the hard part of creating a mini product is actually getting money for it. Selling is a full-time job and if you don't have immediate viral market fit and a self-serve purchasing process. Making products like these profitable is going to be extremely time-consuming. Still, it's pretty easy to set-up, it's very affordable and just really fun! Let me know what you think!