My summer internship at Google
Intro
I had the incredible chance to do my summer internship at Google over the summer. If you're interested in my interview process you can read this post. I worked in the Cloud department and focused on delivering content for helping clients understand digital transformation and the amazing possibilities Google offers for large enterprise clients.
Here are few takeaways I wanted to write from my internship at Google. from managerial practices, to structured chaos and keeping employees committed to a common goal. Finally, I wanted to extensively explain all the amazing perks I was lucky to have tried out. Most of the perks have the objective of making the life of employees easy. Indeed, free food, great coffee and barbers are on site. You don't need to use any minute of your spare time, everything is ready to be used so you can focus on your work. Brilliant!
On Transparency
I was most impressed by how transparent the company is. Everyone is free to build up information as they see fit and everyone has access to it. During my internship, I had to investigate a lot of different topics. I was awed by the amount of information available and accessible. Together, employees build new knowledge, new processes and new ideas on one another. All this is made possible by sharing most of the content produced inside the company with everyone. With so much content produced every day, how does the company pick the right ones? Ideas seem to follow the Darwinian pattern. Popular ideas get picked up and built on, while the others are discontinued or replaced.
Transparency also allows Google to challenge the status quo. Every Friday, the company hosts TGIF's where employees ask questions to senior googlers. This insistence on transparency means that all the employees are responsible for the fate of the company. Everyone is part of the story and all are responsible not only towards fellow Googlers but also towards society.
On Googleyness
Googlers have the reputation of being super nice. From my 3 months in Paris, I can say it's true. But why are people nicer at Google than someplace else? I believe the common goal is the answer. Googlers all share that ambition of changing society positively. If you succeed, then I succeed and the world wins. That is why inclusion and diversity are so important to Google.
Googlers don't change a biased version of society, they aim at changing it universally. Everyone writes the story and embodies the future of the company in their actions. I was humbled by all the people I met and I'm grateful for all the lunches, discussions, feedback, advice from everyone I had the chance to interact with.  
On structured Chaos
I think one of the most recurring themes, is about structure vs chaos.
How to keep the balance? Too much structure and the company becomes boring. Too much chaos and it becomes inefficient.
A few things are protecting Google against chaos and total boredom. First of all, leadership is important. It's okay to let people free to innovate and feel psychologically safe, but a minimum of direction is essential.
Management runs frequent team buildings, off-sites and frequent feedback requests to keep reinventing itself and keep the balance.

Even though managers give direction, they always refrain from a top-down approach, individuals and teams succeed, never managers.
You can't stop initiative taking in a company that encourages transparency and innovation. Thus, a common goal helps to put the egos away and create collaboration between teams. If we know the final destination, we can take shortcuts or hit dead ends, but as long as we keep our eyes on it, we'll make it to the end.
On Perks
Micro-kitchen/Food/Sports/Baristas
Like in many tech companies, Google Paris has a gym, 3 restaurants, countless micro-kitchens filled with amazing teas, coffees and snacks.
The gym has countless classes from Yoga to Kickboxing. This was extremely handy. There is something special as well about those micro-kitchens I wanted to address. Google actually hides unhealthy snacks. They are available but subtly put away. Like in the Nudge theory, only healthy snacks are visible, if you want that Mars, you'll have to work for it. 5 stars.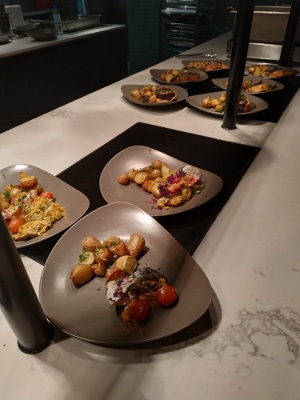 Perks were amazing. I actually managed to eat super healthily and exercise during my 3 months in Paris. It really makes your life as an employee so easy. There is a catch though. After a while, I became a spoiled brat. When construction workers invaded the office, we had to move to a Regus for a few weeks. The absence of fresh strawberries and baristas were subject to complaints. Eventually, we returned to the main building and everything was fine again.
Trip to Dublin
As part of the onboarding, Google sent me to Dublin to meet other interns. It was awesome to visit the EMEA HQ. The buildings are huge and classy.
There were not many MBA interns, though and most people at the event were undergrads which made me and my MBA buddy feel a bit older. All-in-All great experience. Speakers and recruiters gave some speeches and advice on how to work at Google. 5 stars.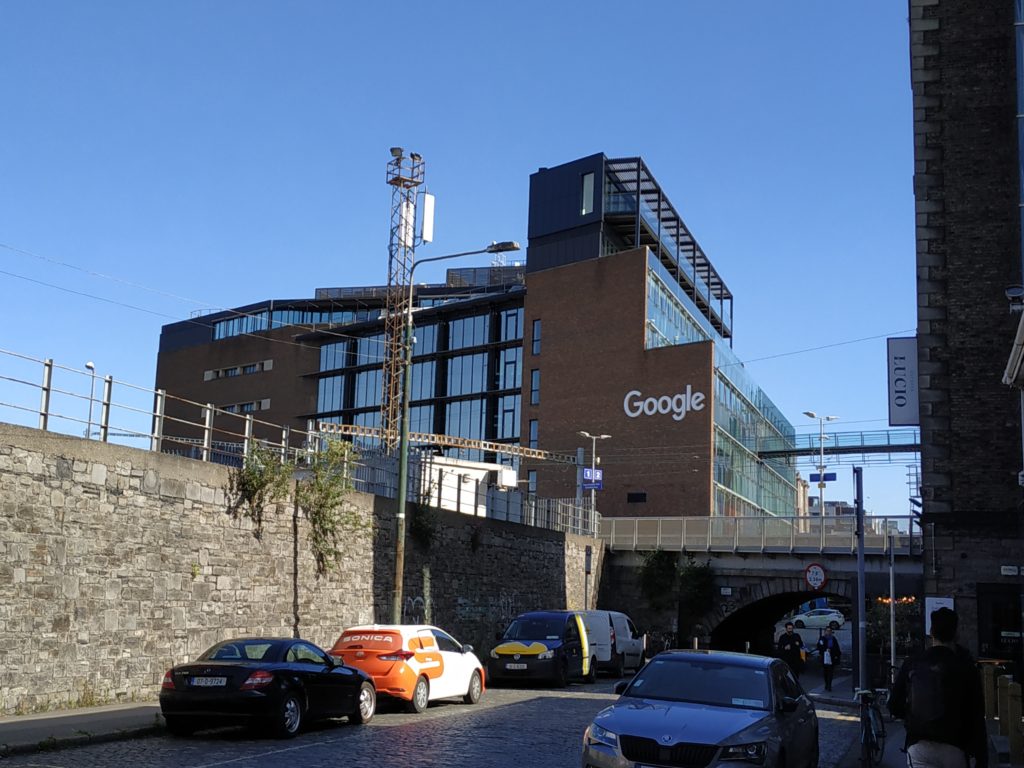 Located in Paris, this "art" lab is one of the coolest gems of the Paris Google campus. It's the main physical location for all the Google Arts & Culture initiatives. Scientists use data and machine learning in all matters of art and culture and come up with cool applications. I highly recommend a visit if you have the chance. The guided tour presents the digitalisation of the ceiling of Opera Garnier, to didactic games. Amazing experience. 5 stars.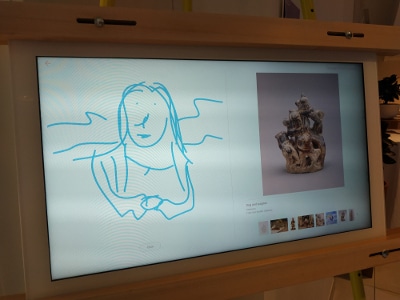 Trip to London
The recruiter in charge of all the MBAs in Europe organised a trip to London. It was awesome to meet other Googlers from LBS, Oxford, INSEAD and HEC Paris. We were able to discuss, share our experience and network. We had a great dinner altogether in London and visited the amazing new building next to Saint-Pancrace.
The day finished by a sushi cooking class on the last floor with an incredible view over London. 5 stars.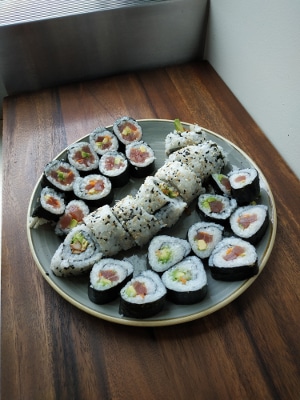 3D printing and laser cutting
Google has a few labs around its different campuses. In Paris, I had the opportunity to learn how to use the laser cutter and the 3D printer. I actually didn't use the laser cutter at all after training, on the other hand, I did print a few 3D things. It turns out it's actually super easy, you just need to go to websites like Thingiverse save it and you can just print it from your laptop. At the end of the day, it's cool to make an object yourself, although buying it will always be cheaper. 5 stars.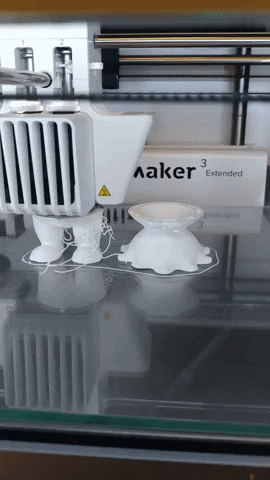 Coiffeur/Massage/Beautician/Osteopath
Google employees get free massages every month. I actually didn't use my massage credits. It felt wrong at the beginning to leave my desk and get a massage during the day. Towards the end of the internship, when I actually wanted to use them, the masseuse was fully booked. maybe next time! Eventually, I did go to the hairdresser though. 4 stars.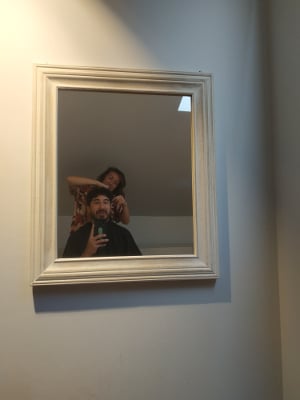 Coffee chat with Google France CEO
Google takes transparency to the next level. You have access to everyone's calendar and you can request meetings. On my last day, I took the courage to request a coffee chat with the CEO of Google France. What I didn't know was that he is an INSEAD MBA. The coffee chat was great and he had tons of precious advice for MBA grads. Definitely one of the highlights of my internship. 5 stars
Conclusion
My 3 months at Google were one of the best professional experience in my life. I learned a lot from hanging out with googlers and how the big machine works from the inside. I'm hoping to apply the managerial experience I learned there in my next job.
NB: I deliberately didn't write about what my actual job was at Google because I'm not sure I can to speak about it in a rogue blog post.