Mockmate – Episode 1
From Job Search to Entrepreneur
In this series, I wanted to write down my journey from a desperate MBA looking for a job, to a desperate entrepreneur seeking MRR. Maybe I can inspire some readers to embrace the journey but also give my opinion, share my highs and lows and write the story behind Mockmate, the AI job interview simulator.
Pandemic Crisis – Internship fell flat
After my exciting internship at Google, and my successful organisation of the Dublin Trek. I was fairly confident I'd find a job easily in a tech company. Never I had been so wrong.
I had a few interviews with Google, LinkedIn and Amazon, but nothing was successful. I could never pass the first round because I never worked in a large company. My entrepreneurial and startup experiences were not a good sign of performance apparently. and the freeze of new hires didn't help obviously. After my last interview at Amazon, which feels like a Homeland Security Interrogation btw, I decided to embrace the small prototype of Mockmate I built during the MBA and go for it (wich support of my wife Megan). I'd give myself until the end of the summer to land a first round of investment. After all, jobs at FAANGS would still be there after the summer and definitely after the pandemic.
Small project on the side born out of the MBA
During the MBA, we were trained a lot to be experts at CV writing, cover letter writings and interviews. We had a digital tool for the CV analysis called Vmock. But to practice interviews, I still needed a peer. I wanted to create a small questions generator that would help me train for my upcoming interviews. So I decided to create a requirements document and started looking for a developer that would help me code it. The first version only generated random behavioural interview questions. The second version accepted text input from the users. I finally iterated to an audio input and it even gave some basic feedback using NLP algorithm. You can get more details on the tech side of the project in this post.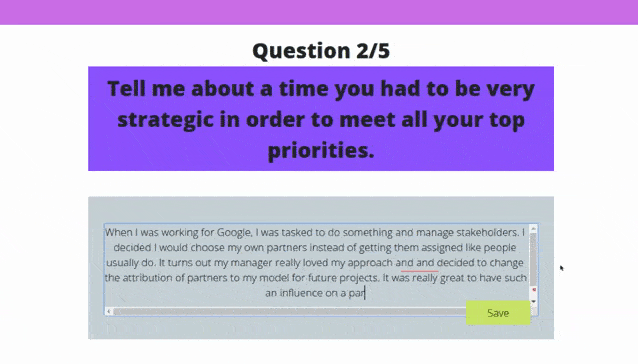 I had the first version that was actually fun and interactive. I had to test it! So I went online, talked to friends etc.. and tried to find people to give me feedback. I posted in a bunch of Facebook groups and a journalist picked up the story! She wrote a small feature in a Belgian newspaper. Suddenly, the project became real. I asked her to delay her article until I could have a first landing page set up. I hit Canva and created a small logo then made a very basic WordPress website.

Funny story, our first logo had a small tie as the "T"

Our early female users told us that didn't resonate with the tie. So I immediately changed it to a less gendered logo that we still use now.

Instagram Meme Lord
Once the website was on and there was a prototype, I had to start building an audience. Following the example of @overheard_recruiting and @MBA_mikey, I decided to create an Instagram account (@mock.mate) that would share memes about the struggle of job searching. We'd gently tease recruiters for bad practices and create the hashtag #rejectiontherapy where people can share their rejection letters. in our first few months, we managed to get to 1000+ followers. It was really interesting to get contacts, this allowed us to get on our first podcast on Recruiting hell with Rob Conlon.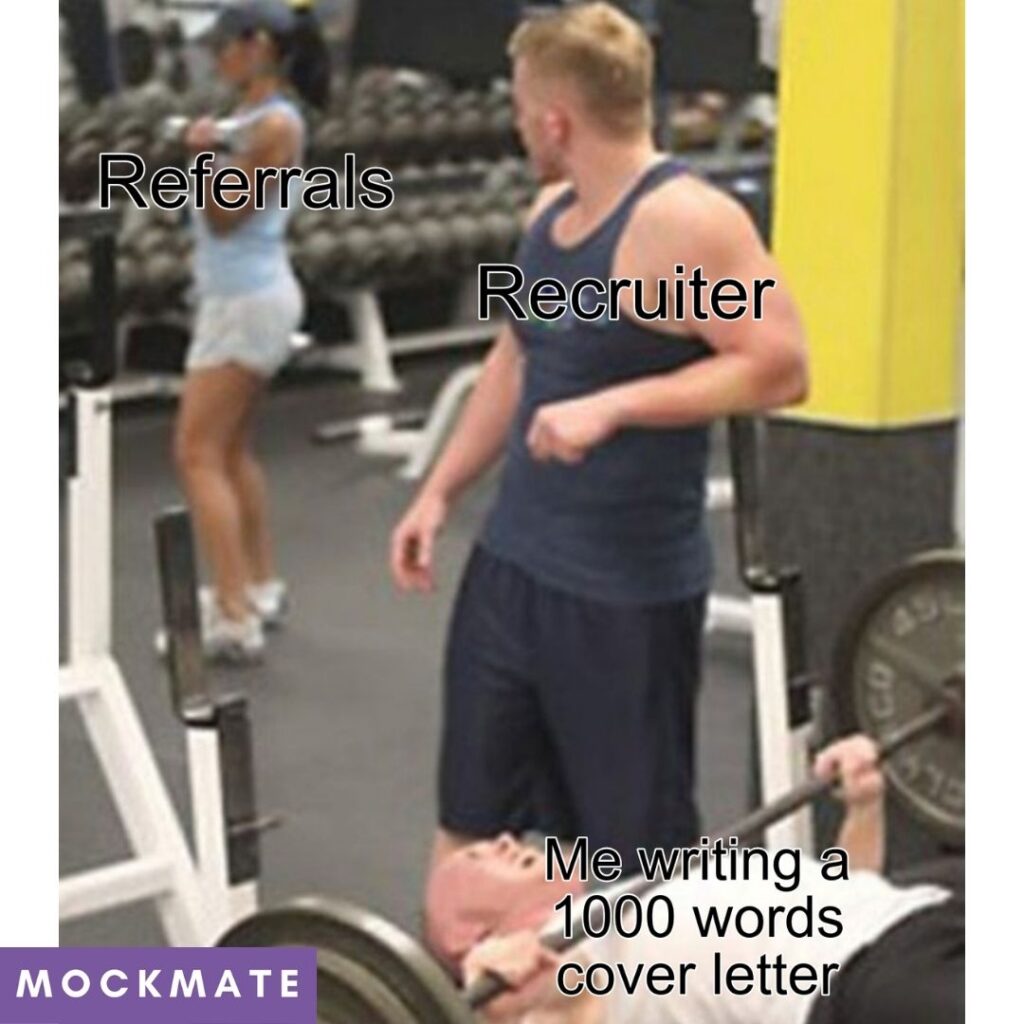 Networking
I also started reaching out to a lot of people, basically everyone I could think of. MBA Professors, former colleagues, people I knew in the HR industry. IESE tech club enthusiasts were also very helpful to introduce me to new contacts and new ideas. Those early calls were crucial to hit the early milestones of Mockmate. Some of these early calls turned out to be our late investors and mentors. Most of them met me with a bit of doubt, but after demonstrating progress in the subsequent calls, I gained little by little their trust and faith.

I also started doing the Y combinator Startup School. It was fairly helpful the videos are really inspiring, but the most important part was the weekly update. It forced me to take it seriously and report the progress I'd made. They also require to meet up with other entrepreneurs at least 3 times over the program, which was annoying at first but ended being really inspiring. I met great people during our conversations. We ended up applying to the program but didn't get in.
Building a Team
After a few months, of making really good progress. It was time to build a team. If I was to make Mockmate a success, I would need a team. My wife was already supporting me a lot but could not be full-time. I needed a CMO and a CFO The only place I knew where to find them was IESE. I created the two job descriptions and sent them to the few clubs. We ended up hiring a great team. Mike, a former professional dancer turned MBA and Francesco an industrial engineer and a blooming CFO. The objectives were clear. The CMO would land our first sales and collaborations. The CFO would make sure we were investment ready by the end of the summer.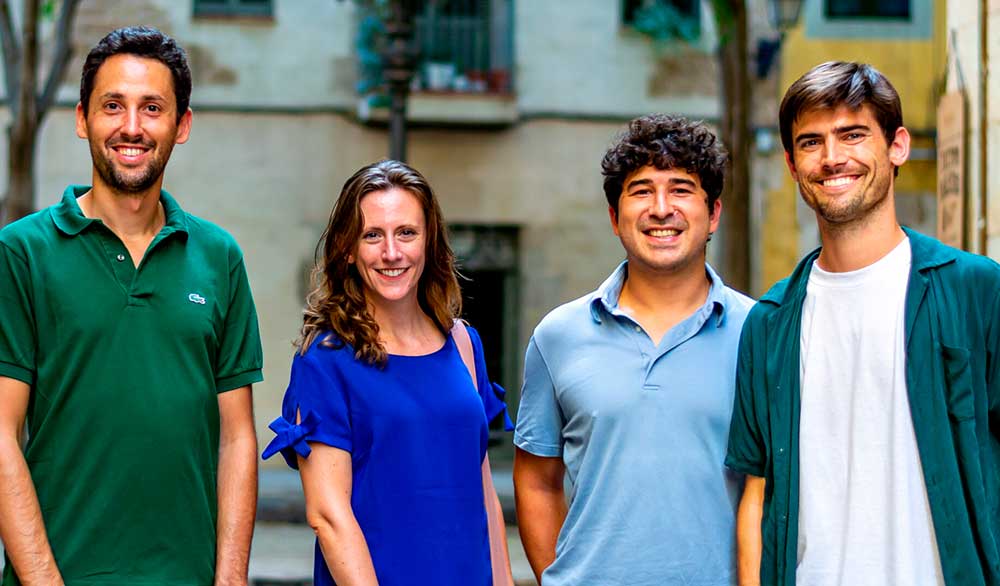 To be continued in Episode 2…