Books to Read before an MBA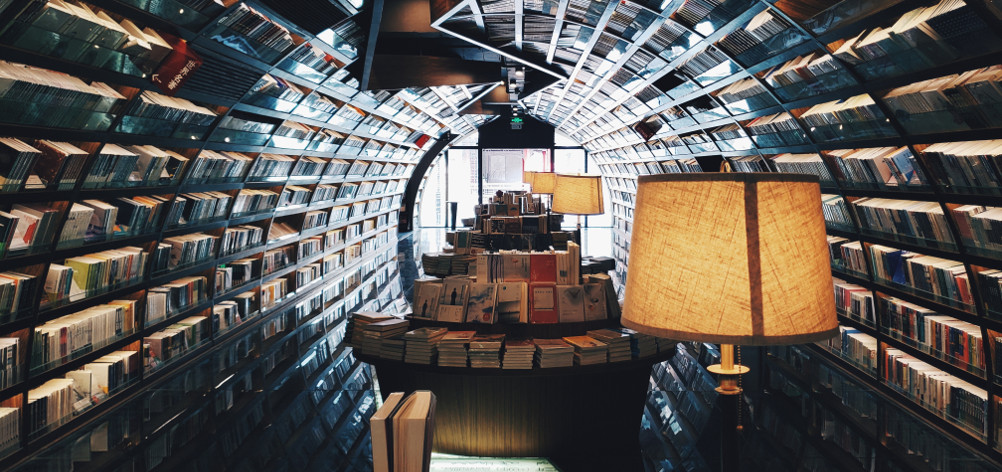 I always found it hard to find a list of books useful for prospective students and MBA candidates. I tried to read a few things beforehand and I wanted to share my personal list with you. Full disclosure, I haven't read them all yet. Please send me your recommendations so I can add more books that you found useful even more.
1. 65 Successful Harvard Business School Application Essays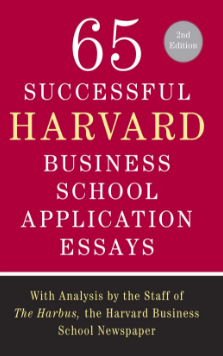 You have trouble writing your essays? You have a few stories but you don't really know how to put your ideas in style and be concise and to the point? This book is made for you. It's a collection of Essays from accepted students some a shorter, others are longer. They are organized by category and it's pretty interesting to get inspired.
Bonus: It is released by "The Harbus" which is the HBS Newspaper so you can trust it's real.
2. What they teach you at Harvard Business School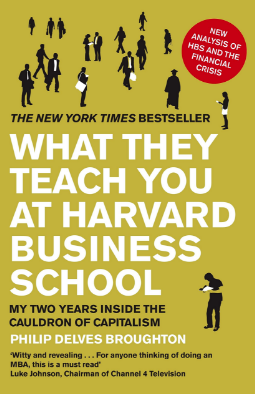 This book was written by an HBS student, 2 years after graduation, in 2004, if I remember correctly. It gives great insight about the Case Method and the HBS program. It's a good way to really understand what an MBA is about and what you should expect from it. *Spoiler Alert: the end is a bit sad as we learn that the higher achievers regret not spending enough time with their families and friends. It's a must-read for any aspiring MBA.
3. Atlas Shrugged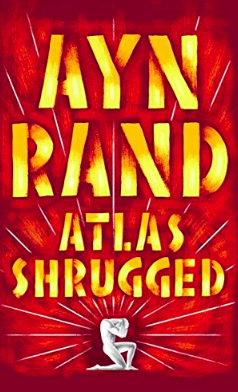 This one is a bit controversial. Ayn Rand is not loved by everyone, still, the theory planted in this book is just really interesting. It lays the foundation of Objectivism and had a huge influence on the Libertarian movement. Basically, it's about how pursuing his own happiness and interest brings the best outcome on society. One of my favorite passages yet is the Francisco d'Anconia rant about the value of money. It's quite long (more than 800 pages), I haven't finished it yet please no spoilers.
4. Case Interview Secrets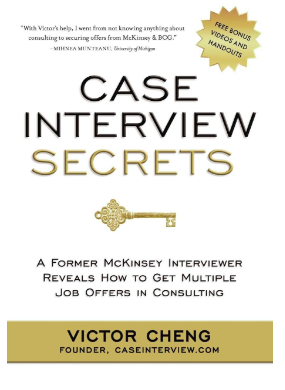 Lots of MBA students try to join prestigious consulting companies like BCG, Bain, and McKinsey after their studies. There is a lot of interview training. Among the interview process, there is the famous case solving. This book will give you tips to make sure you Ace it. It's written by a former McKinsey management consultant so he knows what he's talking about.
5. HBR's 10 Must Reads on Emotional Intelligence.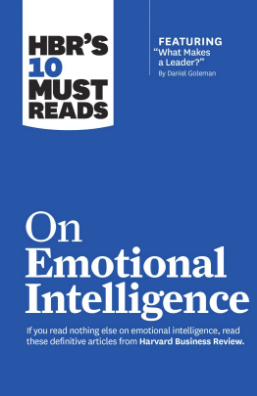 I believe this read is essential for MBA candidates. It should definitely be part of the first step of the introspection process. For someone like that me that is known to have trouble identify with other people's emotion and that is trying to become a better leader, I think it gives a great method and principles to self- improve.
As you will see in the book, this is not a manual. It's a great summary of the theory about EI but the work involved to actually improving one's emotional intelligence is long lasting and usually revolves around hiring personal coaches and month-long feedback loops with subalterns.
Nevertheless, if you want to be more self-aware and more aware of others this is a good place to start. You will learn the stories of C-level executives improving their relationships and become better leaders. 
6. The Liar's Poker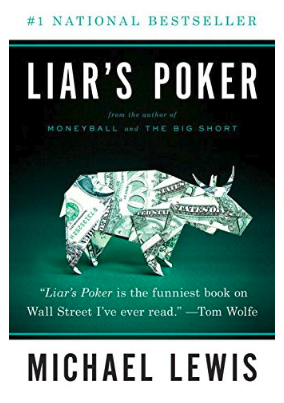 A critical yet funny look on the 80's wall street investment banks. The author tells his own story on how coming from LBS he starts his broker life on Wall Street. You probably know Michael Lewis for one of his other major books, "The Big Short".
7. The 2-hour job search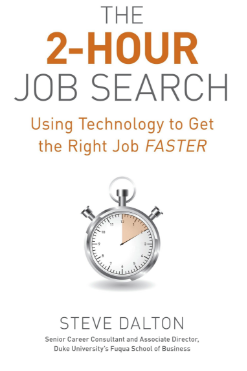 I had no idea this book existed before it was recommended by the IESE Career management department. I haven't read it yet, but the school provided a long summary. From what I understand, this is a manual to get exactly the job you want at the company you want. The step-by-step method is solid and I can't wait to start applying it to my job search. *spoiler alert, it takes much more than 2 hours. 
8. Straight to Hell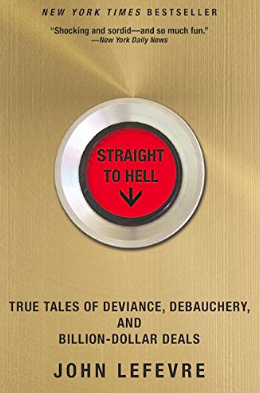 This book is one of my favorites from this list. John Lefevre was a young investment banker. He tells the stories of the cases on which he worked in London and Hong Kong.
The stories involve a mix of cocaine and prostitutes fuelled parties, humiliations of co-workers and competitors and billion dollar not-so-legal schemes. It can be a heavy read for people unfamiliar with the financial world (so, a good exercise for MBA candidates), but it is, at times, also hilarious. John Lefevre did not join his job at Goldman Sachs after the publication of this book. He is also well known for being the account tweeting Goldman Sachs' elevators overheard conversation (@GSElevator).


9. Narconomics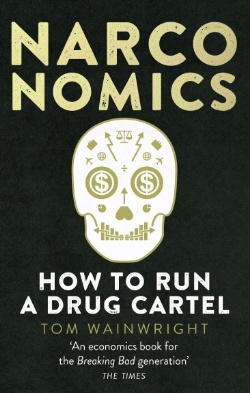 Tom Wainwright is a reporter for The Economist. His coverage of the drug market is just really awesome. We learn everything about it from the crops to the streets. It analyses the different policies that are around since the 80's and offers a new perspective on what could be done to better fight the cartels. It also offers ways to fight gang violence and often a better life for youngsters involved in the industry.
The illegal drugs market is a multi-billion dollar business and its macroeconomics are just super interesting. We always are taught about how disruptive and innovative great CEO's are. Don't forget smugglers and criminals often have to think outside-of-the-box, their lives depend on it.
10.The Misfit Economy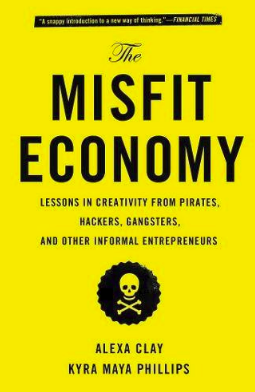 a bit similar to the book above, this one is about the hidden innovators. The pirates in Somalia, the smugglers in South America. We are often taught about the best managerial practices and the the disruptive technologies from silicon valley. In developing countries, everyone is an entrepreneur, from the guy using his car to do taxi rides at night, or the one buying toilet paper in bulk and selling it at the traffic lights.
The big take out of the book is that we open sourced all of our knowledge since not so long ago and that it helped us innovate much more than keeping things secret with patents. Open source knowledge allows people to innovate for cheaper and thus allowing humanity to progress quicker. Lots of interesting anecdotes about hackers, criminals, and gangsters. It's worth the read.
11. The subtle art of not giving a f*ck.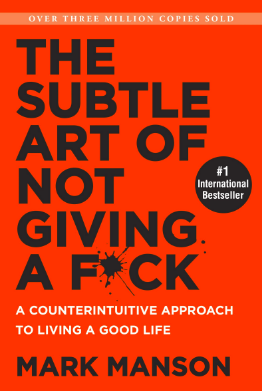 I read this one over the summer. It was a very liberating read. In a few words, it says to choose your battles, to be less entitled and to care more about what matters.
I believe an MBA is a hard skill learning process with finance and operations etc…
But I also believe it's going to be a self-improvement process. In order to better ourselves, it is important to know what values drive us. To renew ourselves, it's important to learn how to deal healthily with difficult things like pain and disappointment. This book offers lots of perspectives and differs from the usual self-improvement manuals in the sense that it's not about feeling good. This book will make you feel terrible, but out of the most terrible moments in our lives also come the tales of redemptions, come-backs, and liberations.