Why IESE?

The first question I always have for people that attend a school is:  "Why did you choose it above all others?".  I committed to IESE and I am going to detail the reasons for my choice in a few points below.
It was not easy to choose a path that will determine your future professional career. I had the choice between different schools and it took me until the last minute to be certain.
Barcelona is  an amazing place
First of all, no one can deny how awesome the city is. It's one of the sunniest places in Europe. The beach is never more than 20 minutes wherever you are in town. Culturally it has nothing to envy to other big cities. Between the Gaudi architecture, the Picasso museum and the Montjuic cultural festivals you'll have plenty to do and experience. It is also a big hub for business, with companies like HP, Amazon, Google, WeWork, Pepsico and more. This leaves a lot of opportunities for networking and finding a great job post MBA.
I'm still learning to appreciate the tapas, pintxos, and Sangria. But I love the (sometimes too much) relaxed way the city works. I'm sure by the end of the first month I'll have a better opinion on patatas bravas!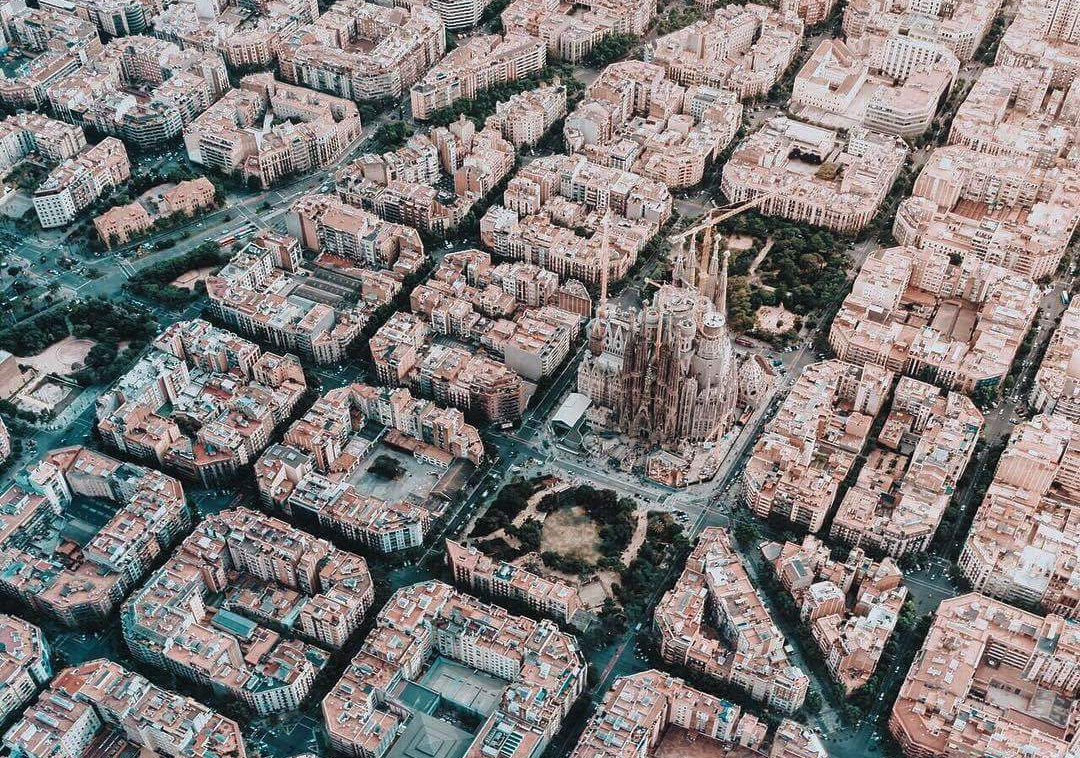 Top-ranked MBA in Europe
We are supposed not to pay much attention to the Financial Times and Economist rankings. Nevertheless, being accepted in a school that ranks 3rd  (11th global) and 2nd   (17th globally) in Europe is quite comforting. Recruiters and employers even those not familiar with MBA rankings will appreciate and recognize the prestige of the school. Eventually, it will translate into finding great jobs more easily.
Price tag
US MBAs are well-known to be a huge financial investment. The total cost (non-including the missed opportunity of being out the business world for 2 years) of top-tier US MBA usually flirt with 200,000USD. European MBAs are cheaper and IESE is in the range of the top-tier European Schools. The tuition fee is 88,150€ and if we include the cost of living we reach around 128,000€ (around 146,000USD).
The best European schools, among which is IESE, are still a fat 50,000USD cheaper. Remember that most of this money will be borrowed at an interest rate. In reality,  50,0000USD with a 6% interest represents a reimbursement of 60,000USD. According to me, IESE has one of the best value for ranking, price and salary expectations.
The Case method
IESE's MBA program was created in collaboration with Harvard Business School over 50 years ago. I guess that is why the case method is so broadly used at IESE. Allegedly over the course of the entire program students will have encountered more than 200 cases. The fact that IESE uses the case method really appealed to me, as it seems much more practical than the traditional approach to learning.
Financial Aid
IESE provides loans at interesting rates, thanks to their partnership with Banc Sabadell. They allow up to lend 80% of the tuition with a 3.75% interest for Europeans. This rate is really good compared to other options. You can even stretch it to 2.2% if you manage to provide a Spanish co-owner, a bank guarantee or a cash deposit (100% of the loan).  Who would deposit 100% of the loan in a bank account and pay the bank 2.2% to get it back? It stays a mystery to this day.
Unfortunately, I could not benefit fully from the loan as they saw my low income as a potential danger to repay my loan. In order to apply, make sure your payslips are high (more than 50% of what the monthly repayment is). Apparently, the bank does not take into account your future earnings, but only the current ones. Beware!
Entrepreneurship Opportunities
If entrepreneurship is your thing, IESE offers a great track to help you launch your business and connect with a network of investors. During the first year, you will join the normal class, but instead of doing a summer internship, IESE allows you to use this time to start your own project. During that time, you validate your business idea, you create your business plan and find potential customers.
When the second year starts, you follow the track and select entrepreneurship-focused classes. At the end of the second year, you present your idea in front of a panel of investors. They have the reputation of giving away between 10k€ to 1.5M€ to each promising company. If you think you have what it takes to create the next Uber, this program is for you. If you want to know more you can see the program details here.
Bilingual Experience
IESE puts big importance for its students to speak Spanish. They believe that with English and Spanish, future leaders improve their power of communication and can cover a greater market.
This can unlock powerful opportunities to get a job in Spain, South America, and even the United States as a growing population in the U.S. come from Latino descent. By July 2050, the Hispanic population of the U.S. is expected to reach 30% of the total northern American inhabitants.
In addition, to have a very high rated MBA program, IESE offers also intensive Spanish courses and even allows students to graduate with a bilingual MBA certificate.
Cultural Fit
Finally, visiting the campus and talking to the students was the most interesting part of my audit of the School. I felt immediately that I would fit inside IESE's culture. It's very international, the classes were great.
The admissions office even introduced me to other Belgian students at IESE and we were able to share a lot of experiences and they explained the reasons why IESE was the school of their choice. Admissions really did a great job to introduce me to the school and made me feel wanted. I immediately loved the crowd that I saw and interacted with.
I am sure I am forgetting other reasons why I selected IESE and why it picked me. Bottom line is, I had factors to help me decide and by sticking to them I ended finding the best school for me!
Good luck!
—————————————————————————————————————-
***UPDATE (May 5th 2019): I'm still not super fond of Spanish Cuisine.