2 Weeks Intro of Business Spanish Programme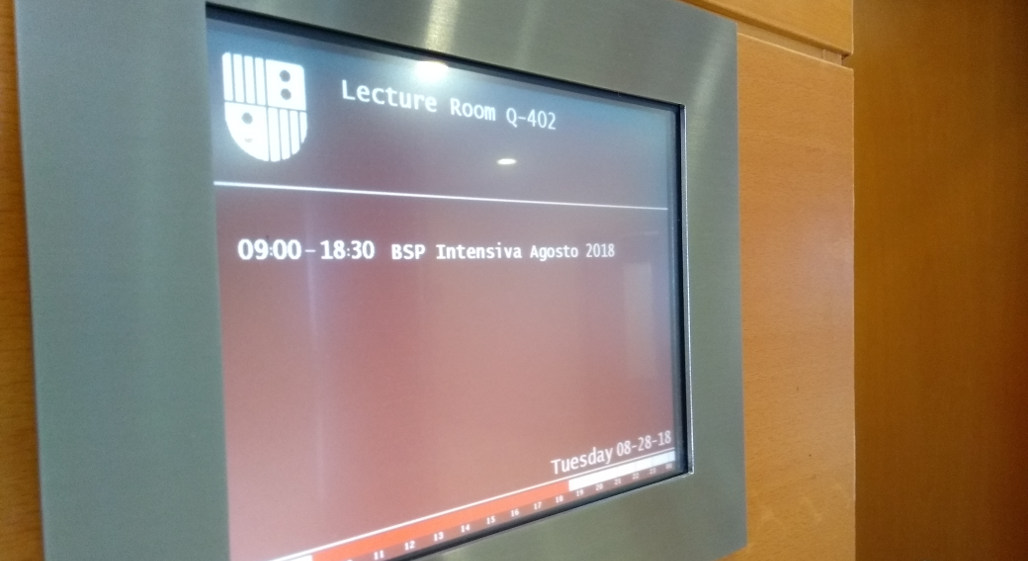 If you are an MBA candidate that is not a native Spanish speaker, you likely will be enrolled in the 2 weeks program prior to the real Orientation Week.
I just finished my two weeks and I wanted to explain a bit in advance what is going to happen and what exactly is IESE meaning when they advertise a bilingual MBA program.
0. Spanish Classes in IESE:
Basically, the two first weeks are not compulsory. You don't have to do any of the Spanish classes if you don't feel like it. IESE strongly encourages it because they want the MBA graduates to be at least a little skilled in Spanish. The entire curriculum is divided into 12 levels and you can expect to graduate with a bilingual MBA certificate if you pass all the 12 exams by the end of the program.  Seldom students start at level 1 and go through the 12 steps in the 19 months span of the program. Still, it's a possibility and some students manage to do it and manage to find jobs in Spanish speaking countries.
the program is also open to partners of IESE students, it costs around 500-600€ for them. My partner joined the classes and I think it's a great way to involve them in the MBA and it also helps meeting people. Partners do not always have a social activity planned and the program definitely helps making friends and be part of the club.
1. Before the program starts:
You will have to take an online written test so IESE can figure out your level of grammar. Then you'll have an oral test on Campus to assess your level of conversation.
2. The Spanish Classes
Depending on your level, the classes will focus on simple more corporate situations, where the class will have to discuss in little groups. Also depending on your level, you will do more or less grammar and vocabulary classes. In general, I must say that the level of the teachers was absolutely great. I had classes with Pablo and he was very enthusiastic and very professional. I progressed a lot of thanks to these classes and I have the feeling that it's the opinion shared by many of my classmates that attended the class.
3. The final exam
The exam is an adapted written test that covers what you saw in class. To be honest, I think it was a simpler version of what we did in class. So there are not to many worries to have.
the oral exam is generally a group discussion and a one-to-one interview. Usually, the topics are seen prior to the exam and it's fairly a continuation of what has been done in class.